Damn I really need a new camera. I just can't get any of the detail in these larger pictures, plus it's really hard to get things straight.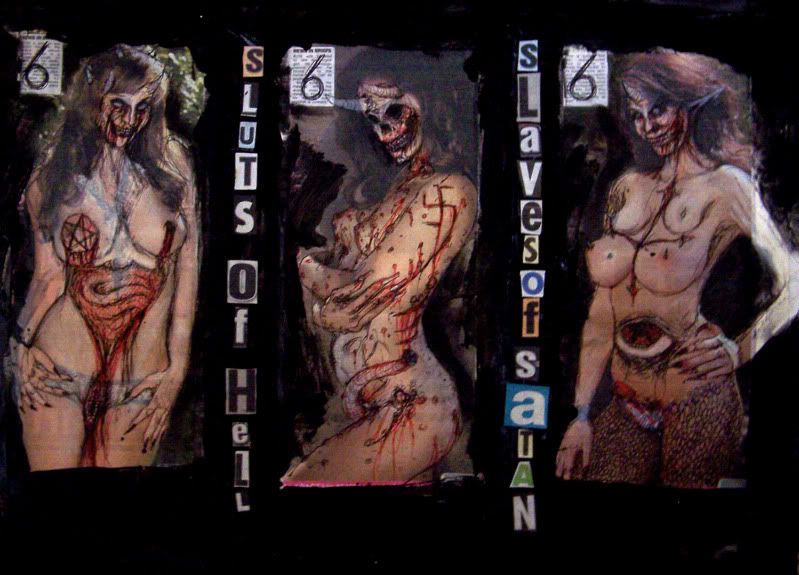 Here we go! 'Sluts of Hell, Slaves of Satan'. Images and text taken from the Sun Newspaper, collaged and overdrawn with black and red fineliners, chalk, charcoal and black enamel paint. Does it mean anything? Yeah, it's about like, capitalism and shit*.
Also because I am one of the good guys, here is a page from my sketchbook, trying to design some album art for my next planned album, 'Radio Crowley'.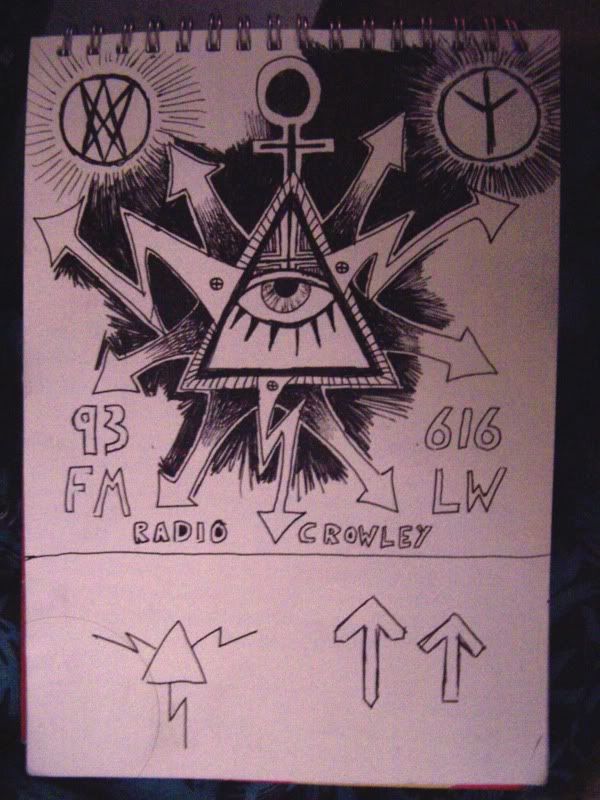 Oh yeah, the music! Well, I'll tell you all about that some other time. Also I see on the monitors in Der Blogbunker that I have a follower. Hello follower! Watch that you do not become
the followed.
*Rupert Murdoch is Satan in this reading.