Ok, sorry about all that, imaginary readers. First up for you today (or two-day!) I have got a couple of abstract pieces: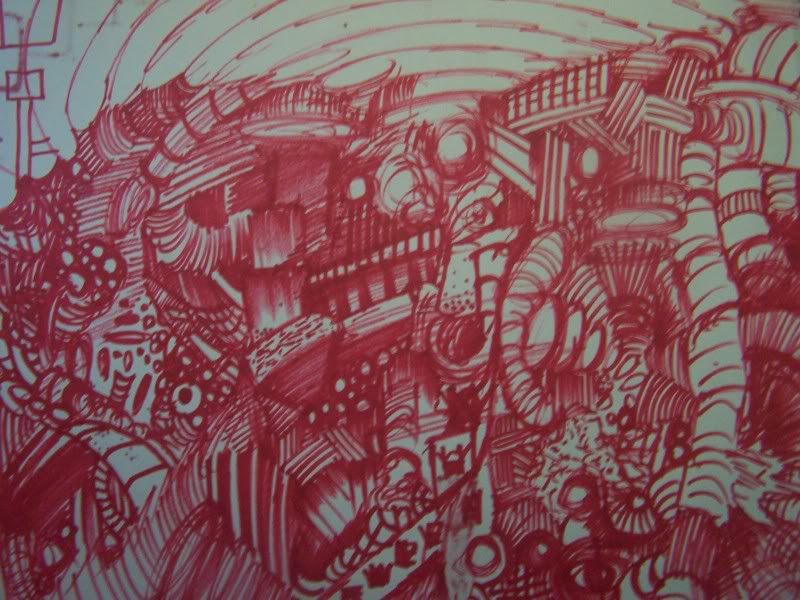 This one is called, with startlingly originality, "untitled"*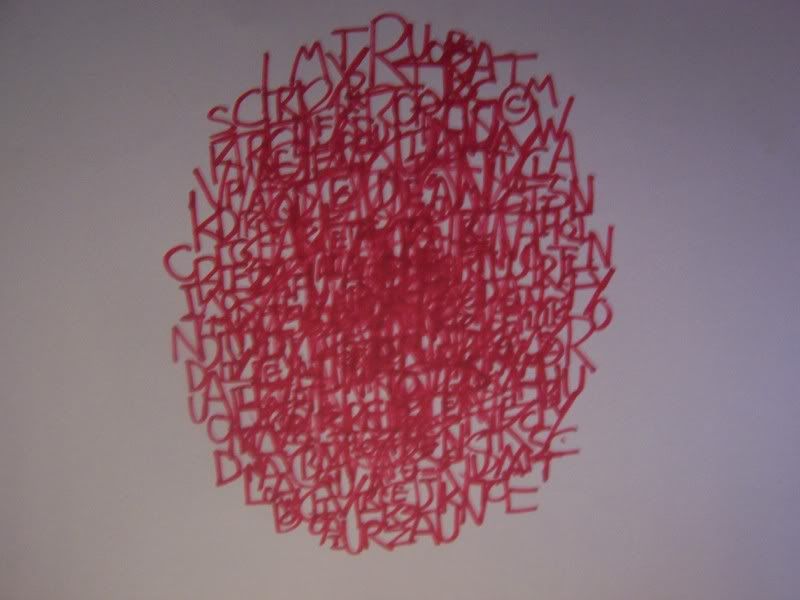 This is a return to an older theme of mine, which involves writing out my most depraved sexual fetishes as a stream of consciousness in such a way that they are impossible to read.
And now to spice things up, some stuff from an older sketchbook (only a few months though). First, a sketch I did at Sachsenhausen concentration camp, the most bleak, despair inducing place I have ever been in my life. The inset stone was one of many placed on top of the concrete pillars that marked the remains of most of the huts. I believe Jewish people place them at graves. It somehow seemed to sum everything up better than a wider view: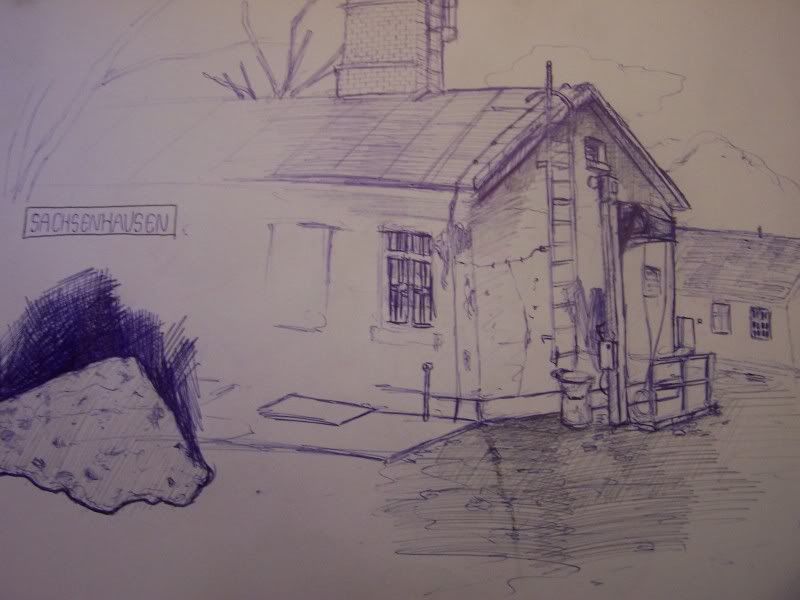 and lastly, to throw a spanner in the works, an alien.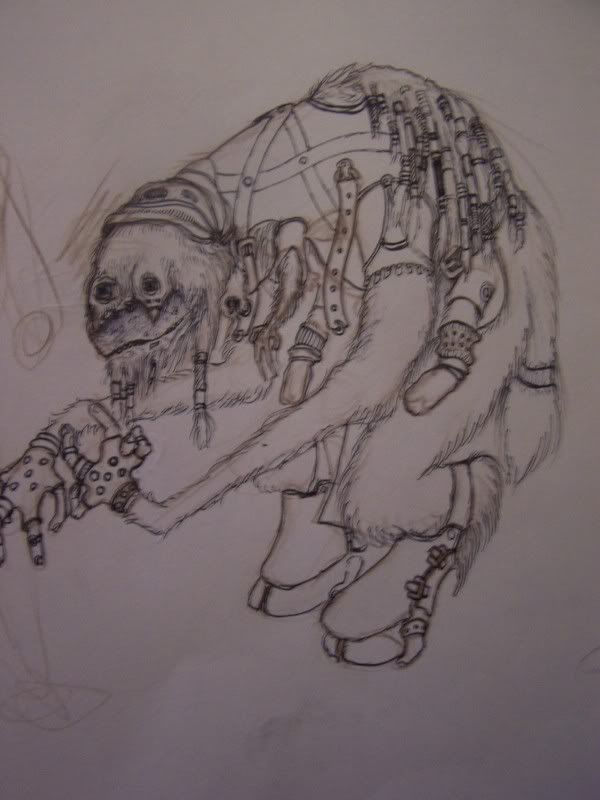 I could tell you all sorts of wonderful detail about this guys civilisation and so forth but I won't because it would bore you shitless.
*Unfortunately necessary now I have run out of Black Metal instrumentals to name my abstracts after.