Sorry about no update yesterday, my internet was out. Whole (local) ISP had gone down for a day for some sort of maintenance. Anyway, I STILL haven't finished the thing I'm working on. Sorry. It is taking ages; also there is a lot of commission stuff (ie. stuff I get paid good money for) that I am doing atm that makes this blog hard work. Here is how far I have got with the current digital piece I am working at atm.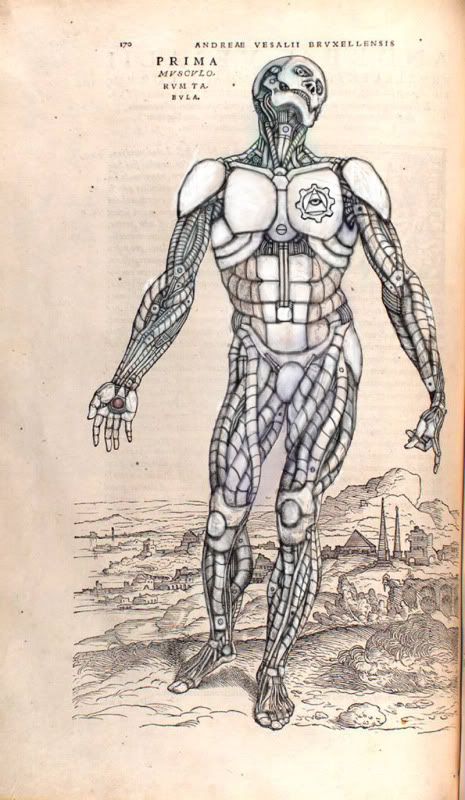 Obviously, it is a digital overpainting of a Vesalius illustration. It is barely even half finished and taking me ages. I am working in 300 dpi, with a mouse, to give you some perspective.
Maybe it will be finished tomorrow? Maybe it won't. Who knows. I will try and have something else for you if it's not.