University is tiring, hard and time-consuming! But I have some meagre crumbs to show. I had to do a proposal submission for a show of AUCB Student work at a local-ish gallery called ArtSway. Here are my proposed pieces and the supporting images I put in (I don't really expect to get in):
OI YOU! YOU THERE! WITH THE CHIN. STOP DOING THAT! IT'S VERY RUDE
Detail:
A series of four painted/printed boards, each one displaying part of the text which makes up the title rendered in solid, stencilled white on a muted abstract painted background, realized in acrylic paint and printing ink. The boards to be hung individually in a 2x2 arrangement.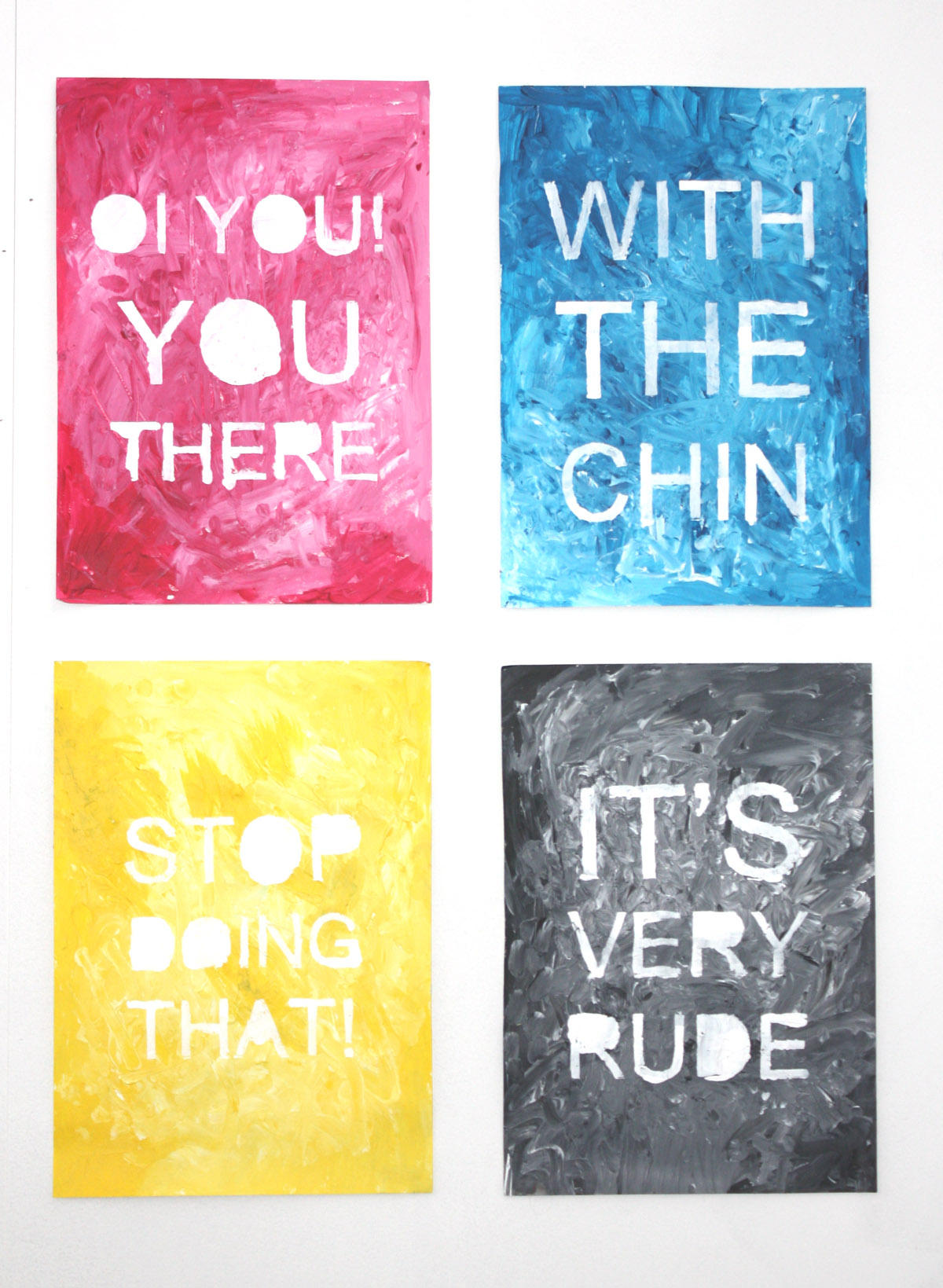 Developmental work for OI YOU! YOU THERE! WITH THE CHIN. STOP DOING THAT! IT'S VERY RUDE
Sic Semper Tyrannis
Detail:
The work is in the form of a folding triptych, with overtones of an altar piece or icon, made out of simple black-painted wood. The two side panels fold on brass hinges into the central panel, and the piece should be displayed as an object standing on a plinth. The two smaller side panels contain highly rendered mixed media drawings in ink, graphite, charcoal, chalk, acrylic paint, coffee and home-made tempera paint, and each portrays a rotting corpse lying in a coffin, identifiable through their clothing and other details as Elvis Presley and Michael Jackson. The larger central panel contains a drawing echoing aesthetic elements of the side panels, consisting of the text 'THUS TO ALL TYRANTS'.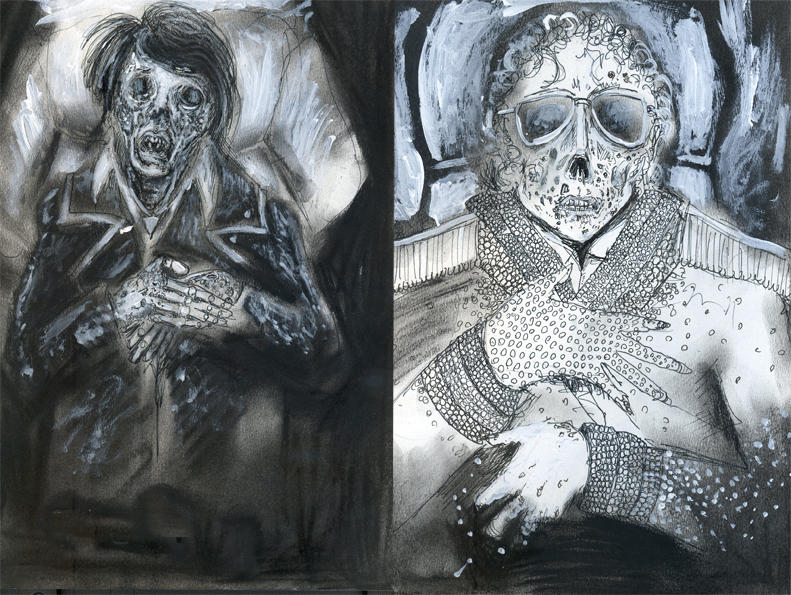 Sketches for 'Sic Semper Tyrannis'.

Untitled
Details:
An image made up of 24 smaller images, each the size of a standard piece of A4 printer paper, mounted on a board in 6 rows and 4 columns. These images are all developed from a self-portrait of the artist, using a continuous process of photocopying and over-drawing and painting, so that the images represent a sort of timeline of work, with the number echoing the 24 frames used in one second of a film. Each component image will be in the form of a print made from solar etching plates, developed separately and mounted edge to edge so that no border or background is visible.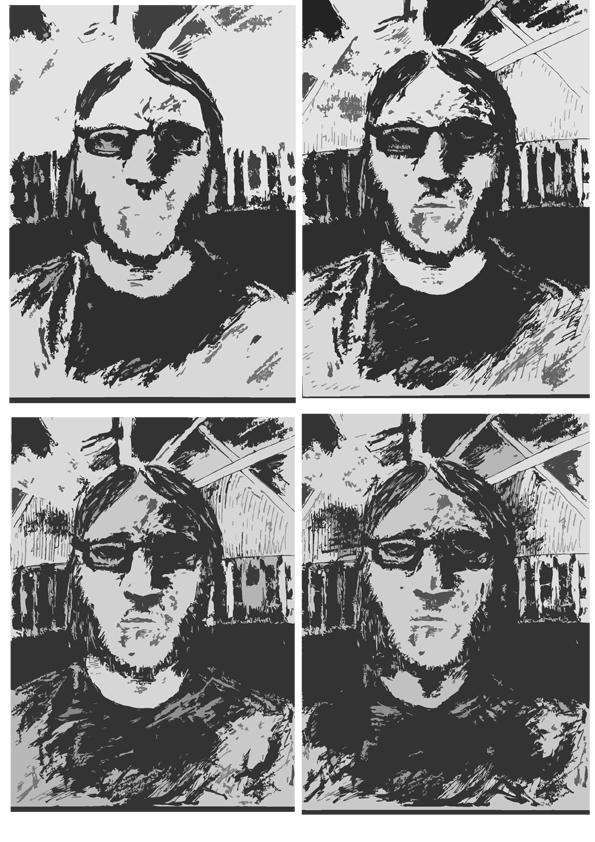 Developmental work for Untitled