Blog's picking up again! I've been photographing and scanning a lot of work recently, trying to plan my piece for the degree show. Here's three images I have prepared for the catalogue.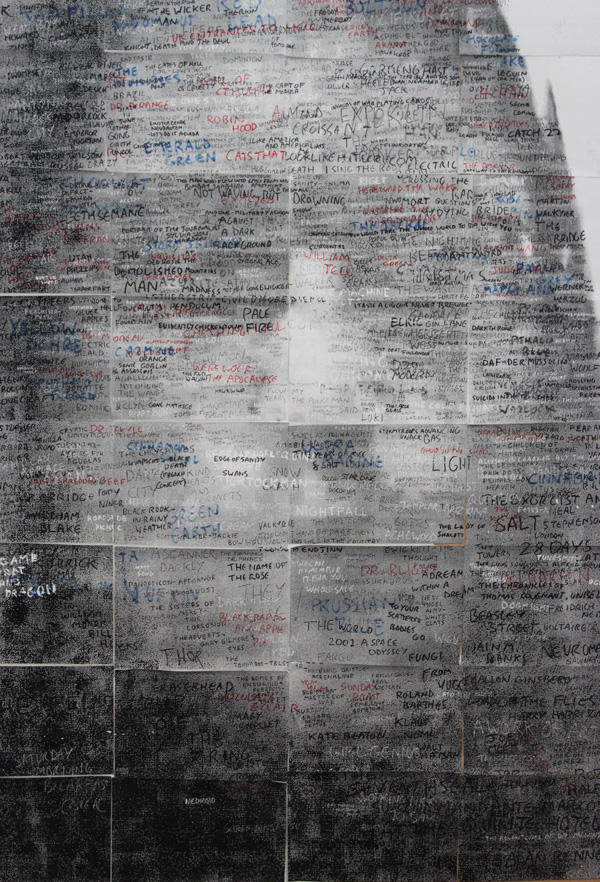 Top 50 Lists (Top 50 Songs at the Moment, Top 50 Classic Films, Top 25 B-Movies, Top 50 Novels, Top 40 Artists, Top 40 Writers, Top 40 Thinkers, Top 25 Reference Works, Top 10 Gay Icons, Top 50 Musicians, Top 20 Metal Bands, Top 50 Poems, Top 30 Games, Top 20 Industrial Artists, Top 30 Graphic Novels, Top 20 Essays, Top 25 Traditional Folk Songs or Ballads, Top 30 Webcomics, Top 50 Science Fiction Short Stories, Top 50 Dance Songs, Top 2 Parents, Top 30 Plays, Top 20 Heavy Metal Songs About Heavy Metal, Top 35 Mass Murderers, Top 20 Meals, Top 50 Works of Art, Top 20 Evil Wizards, Top 20 Good Wizards, Top 50 Mad Scientists, Top 10 Vampires, Top 30 Confectionery, Top 10 Occult Religions, Top 20 Websites, Top 8 Family Pets, Top 40 Fictional Weapons, Top 20 Conspiracy Theories, Top 20 Pigments, Top 25 TV Series, Top 20 Space Rock Bands, Top 20 Suicides, Top 5 Pseudonyms, Top 25 Cartoons, Top 10 Norse Gods, Top 25 Beers and Ciders, Top 10 Psychopomps, Top 15 Spirits, Top 20 Giant Robots, Top 20 Non-Giant Robots, Top 20 Mythical Figures)
2011
Acrylic paint, ink, pen, correction fluid, photocopies.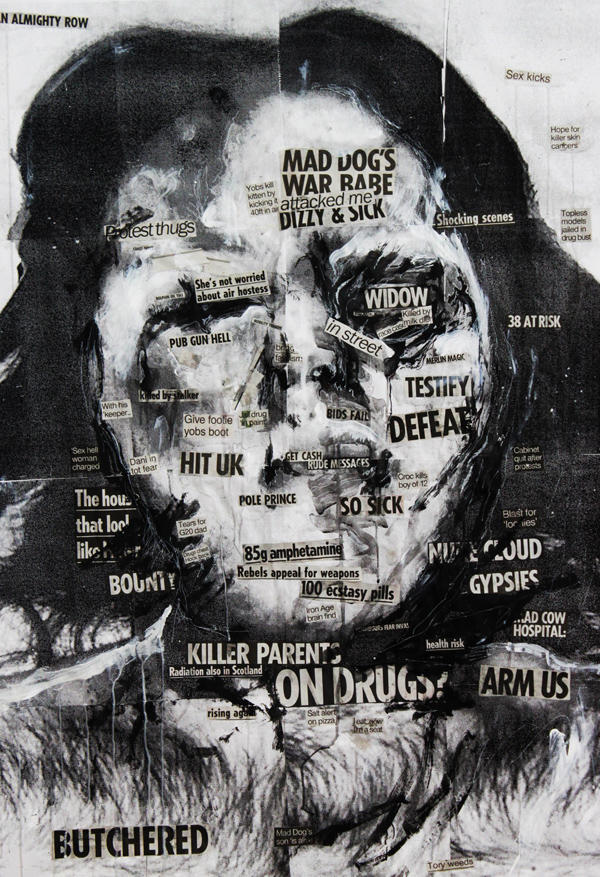 Satan Rides the Media
2011
Acrylic paint, ink, pen, PVA glue, correction fluid, photocopies.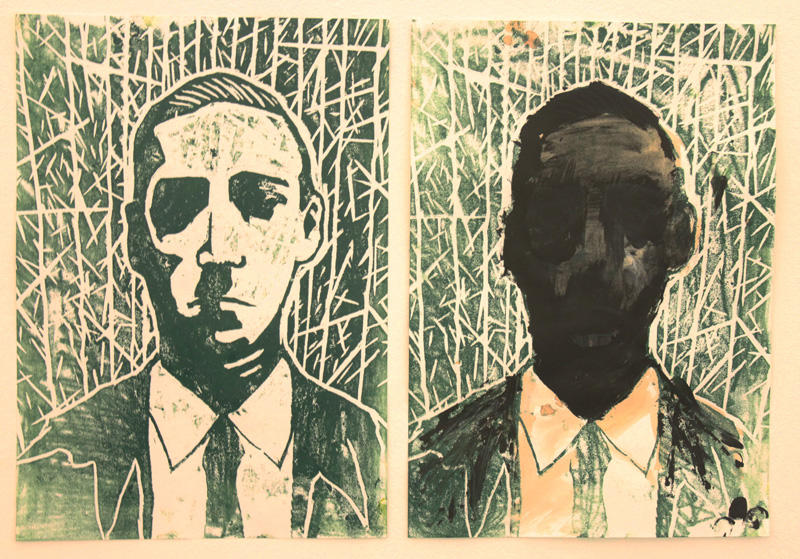 A Twitch, Boys and Girls, and That's All There is to It
2011
Woodcut prints, acrylic paint, coffee.
Given the
recent massacre
of the arts I'm finding it more and more important to use cheap, unregarded materials. Plus I have no money, which helps a hell of a lot!