Hey guys, just popping in to let you know I'm not actually dead. I've just been doing other things in other places, both university work, work where you actually work, and also some other things that I don't want associated with this name for artistic reasons *taps nose*. Thought I'd come back to show you this thing I made last night: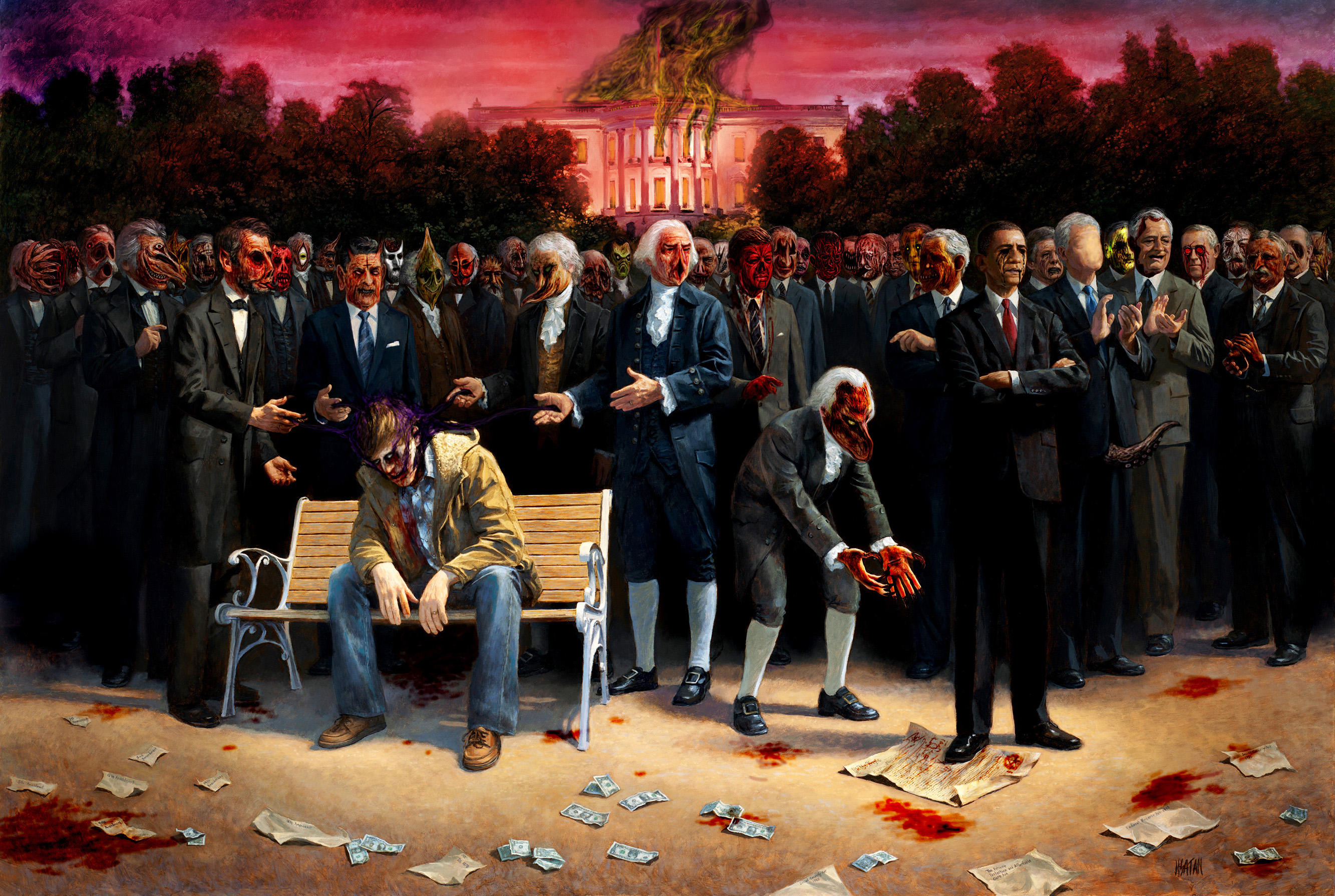 It's obviously based on 'The Forgotten Man', the latest in a long series of poorly conceived efforts by mediocre american god-botherer, right wing ideologue and (least of all) painter
Jon Mcnaughton
. The alterations reflect my personal viewpoint: that everyone who can achieve a position like president of the US is a blood-sucker out to exploit the common mass of humanity, some are just better at hiding it than others.